Strengthen Your Immune System With Sea Moss
Dr. Sebi inspired Sea Moss Gel is Wild-Crafted from the Caribbean. This Superfood is available for delivery to your home or office for the local Chattanooga Metropolitan Area. Click Below!
Dr. Sebi Inspired
Remove mucus, increase your stamina and boost your immune system. This is not medicine.
Our Golden Sea Moss Gel has 92 trace minerals of the 102 minerals that our bodies need, along with Vitamins A, B, C, D, E and K. It also contains calcium, potassium and sulfur.  For Educational purposes only.
Recipe-Best taken alone but delicious mixed with 2 tablespoons of moss, 1/4 cup oat milk, dash of nutmeg. cinnamon, 3-4 dates dates and splash of pure vanilla for a healthy drink. Blend ingredients and add spring or alkaline water to make with the consistency of your liking.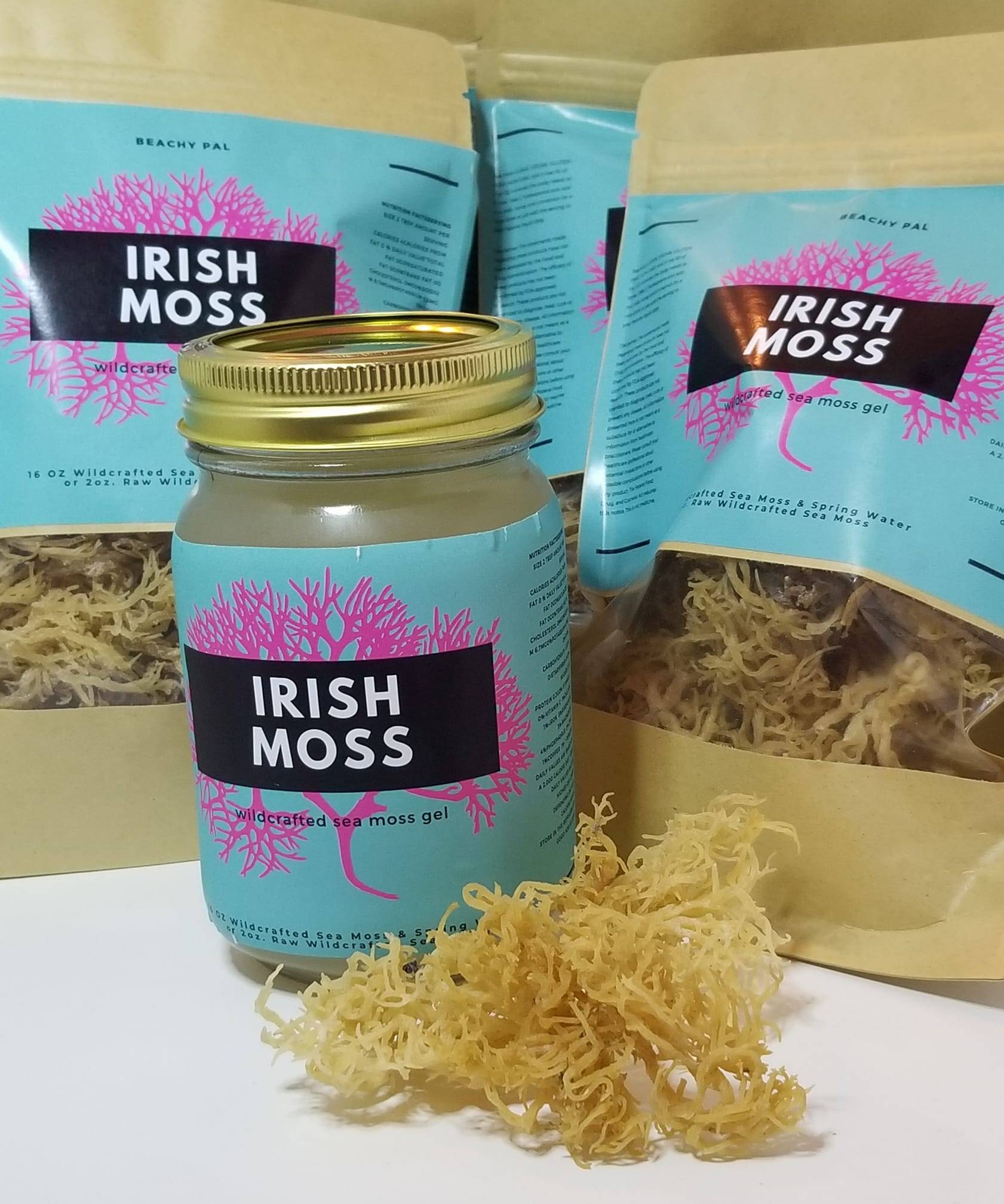 Sea Moss became popular from the herbal teachings of Dr. Sebi.
Our Golden Sea Moss is prepared with spring water as instructed by the Dr. Sebi. It is full of minerals and nutrients needed for your daily nutritional intake.
Take 1 to 2 tablespoons of the gel each day. You can add it to your protein shakes, make delicious Oat Milk Shake or have it straight. See the recipe above.
BENEFITS
-Builds up the Immune System with its Vitamins A, C, E and K. Also contains calcium, sulfur, phosphorus, iron, magnesium, sodium, folate, iodine, choline and zinc.
-Increase Energy and decreases symptoms of depression due to tiredness.
- Joint Support-filled with calcium and Vitamin C
- Drives Stamina for help with sensual drive :L-citrulline is a naturally occurring amino acid that helps alleviate erectile dysfunction, high blood pressure, and diabetes
- Dermatology Benefits: Softens skin and helps to eradicate skin scars from eczema, psoriasis, burns and more when used topically.
-The benefits are endless.
Choose Your Package
Best Buy: 3 Pack for $56.00 and free same or next day delivery to your home or office.
Twin Pack for $45.00
Single $25.00
Raw $10.00
Keep In Mind
Data is for informational and for educational purposes only.
Consult a physician when using any of our natural herbs and sea gels before purchasing.
We are not physicians and we offer quality imported products for clientele, educated and experienced with using herbal remedies.